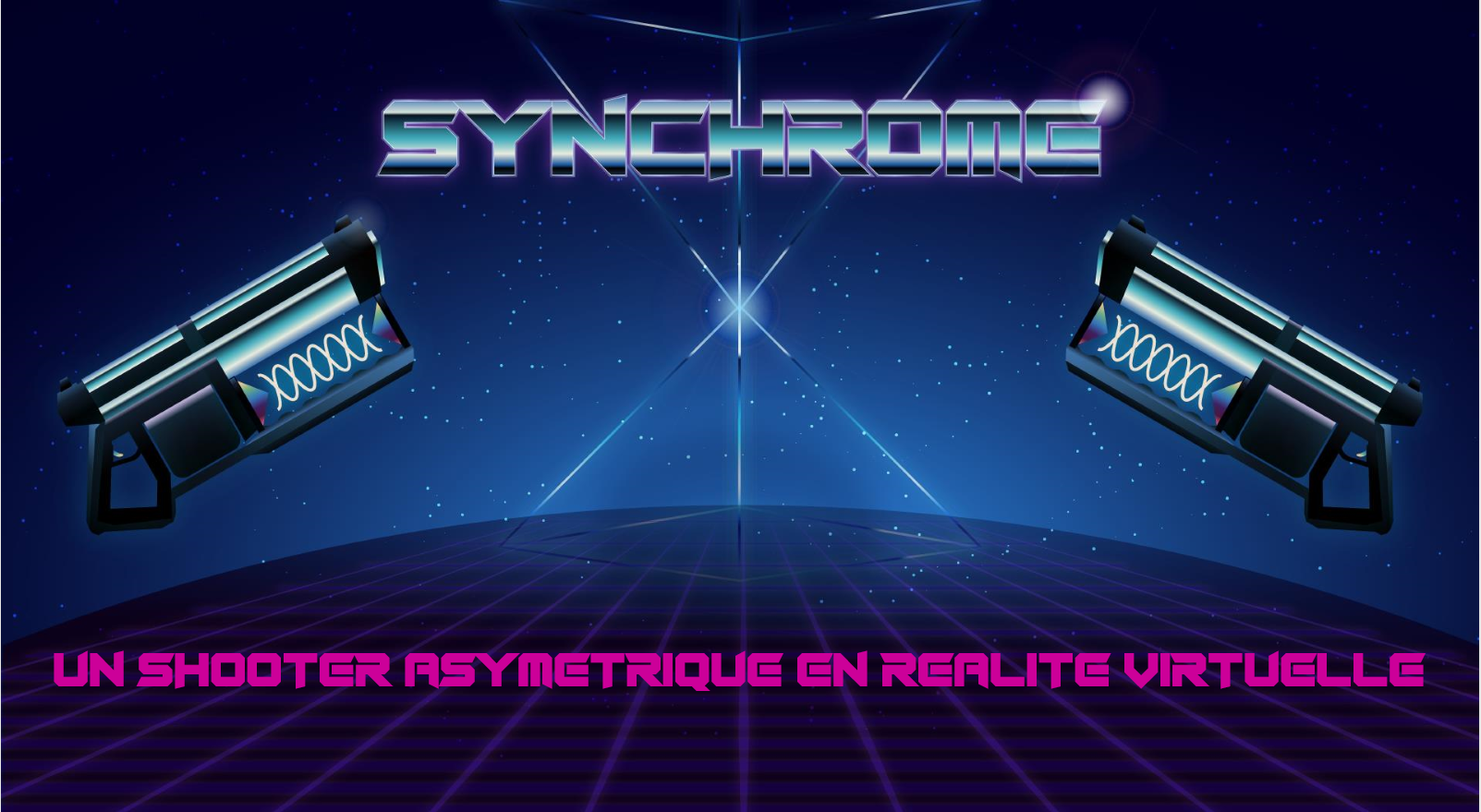 Synchrome
A downloadable game for Windows
Synchrome is an asymmetric shooter in virtual reality.
Two players cooperate together on two different supports :
- The first one uses a virtual reality headset and must, with limited ammo, survive to multiple assaults of colored monsters, whose only weakness is ammo colored the same as them.
- The second one uses a traditional computer, and must supply the VR player with appropriate ammo by strategically mixing the primary colors at its disposal.
This educational game was designed during the Kiss Your Teacher Game Jam 2018. It mainly focuses on learning how to mix colors, while simultenaously hinting at more advanced concepts such as electromagnetic waves.
Developed in 48 hours by the ShibaTeam.
Install instructions
HTC Vive VR Headset required.
This project was delivered under an extremely tight deadline, and might encounter compatibility problems with various setups while also being quite rough around the edges.